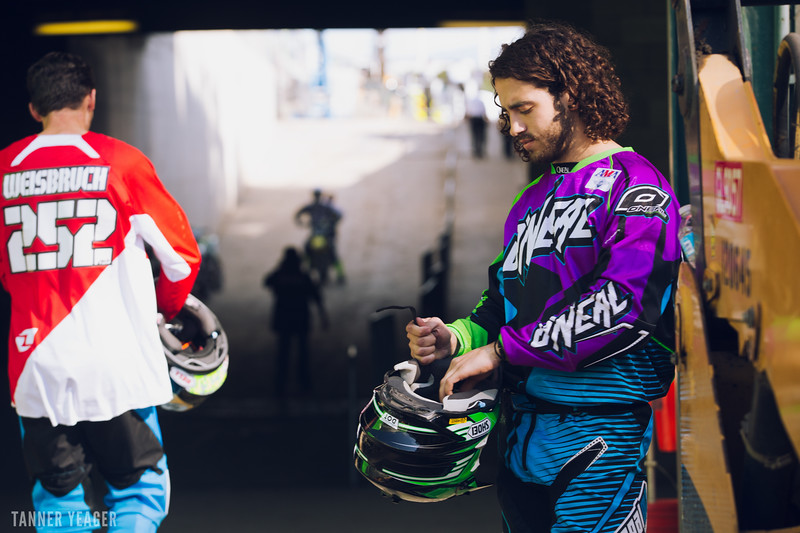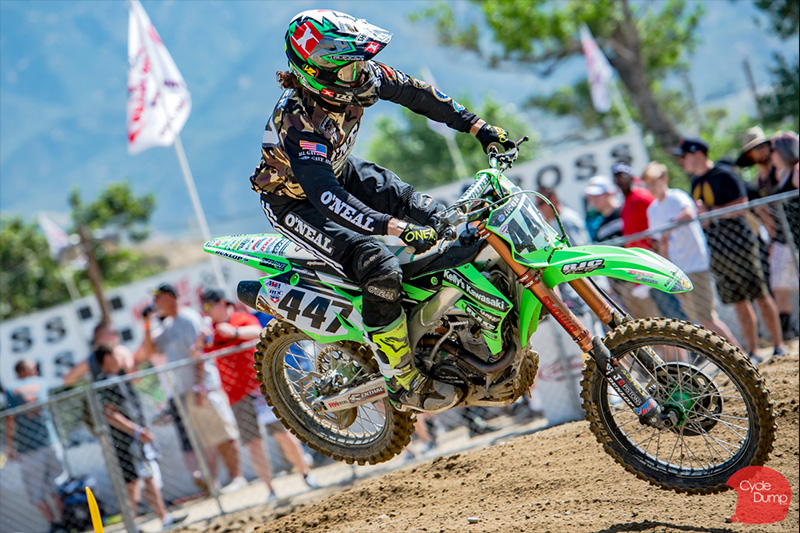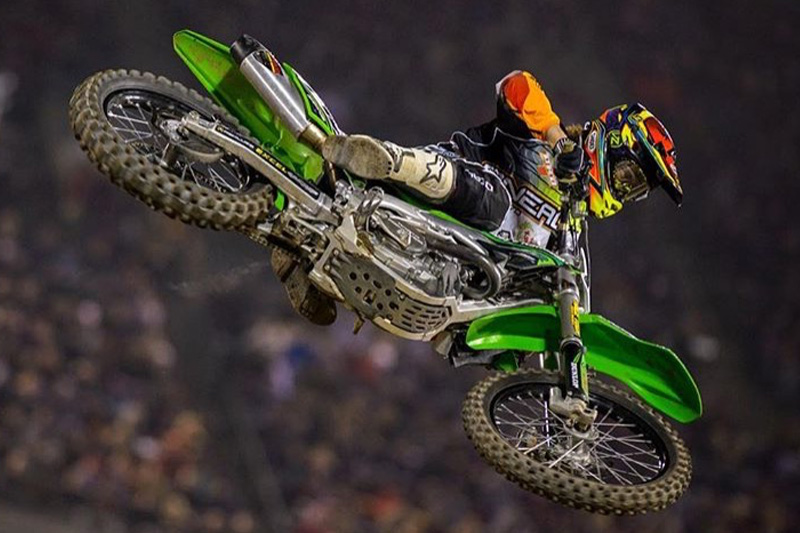 About Deven Raper Deven hails from Mesa, AZ. He now resides in southern California. With big ambition and heart, he set out at a young age to accomplish his dreams of being a professional racer. Years of hard work, dedication, and proven results has helped him realize that strong brand promotion and representation comes from more than just results. His professional manor has taken him further and opened eyes within the industry in a way most racers at his level do not. He has a special knack for connecting with his fans and peers in the MX Community.
About Deven's Racing Career   Deven has taken a big bite out of the AMA professional racing circuit. With the results and relationships to prove it. Deven started racing at the age of 8, he has always taken racing serious even before he ever had a dirtbike, but at the age of 13 it was obvious that racing was what he was set out to do. In 2009 at 19 yrs old Deven entered his first season at the AMA professional level. Over the last 8 years his results have consistently improved while also building his confidence, stamina, and maturity. The biggest improvement to Deven's game to go from starting at the bottom to now fighting for Main Event's is credited to being able to complete the last two full season's of Supercross. Gaining valuable experience and new levels of competition the momentum is climbing higher for Deven, it is obvious that his best results are still to come.
Deven's Goals "I have worked so hard just to get to where I'm at today, My goals were to be in the Main Event's in the Premiere 450 SX Class. Now that i have accomplished those goals my determination is even greater to do better. I want to show the world a kid with born passion for racing can be a factory racer and one of the best growing up against all odds".
Career Highlights
2005 – AZ Am. Open 3rd 250 Intermediate, Ponca City Am. Nationals 4th 250 NonPro
2006 – Cover of Moto Playground Magazine
2007 – Finished out the Intermediate class by racing various races throughout CA & AZ
2008 – Graduated from high school and obtained Pro license within three qualifying races
2009 – Qualified in 4 out of 8 West Coast 250 SX night shows competed in AMA Rookie Year
2010 – Qualified every West Coast 250 SX night show competed in (6/6) Finishing an average of 12th in heat races.
2011 – Continued Qualifying for all West Coast 250 SX night shows just missing the main events in a few with last lap crashes.
2012 & 2013 – Moved up to the premiere 450 Class, became very close to achieve qualifying in first 6 West Coast SX series.
2014 – 450 AMA Supercross Series: Raced from round 6 to the final 17th round.
Best finishes throughout the season include a 6th in Indianapolis & Detroit's LCQ's.
Best qualifying time was at Toronto, placing the 27th fastest lap time.
2015 – Round 16 AMA SX Series, East Rutherford, NJ. 450 Main Event-19th. Round 17 Las Vegas, NV. 450 Main Event-20th Round 2 Lucas Oil Pro Motocross Nationals, Glen Helen- 33rd OV. Round 9 Washougal- 33rd OV. Round 11 Utah- 27th OV
RedBull Straight Rhythm- top 16 Qualifier matched against Ryan Dungey
2016  – Attended all 17 Rounds of Supercross and captured two Main Events on the season finishing 19th and 18th at Dallas and Toronto Supercross. Many holeshots, battles, and TV time would make most think that Main Event count a lot higher.
AMA National Motocross Series: Round 2 Glen Helen- 35th OV, 31st-29th Moto scores, 34th qualifying time.
Monster Energy Cup- 17th/18th/19th for 19th Overall.    Red Bull Straight Rhythm top 12 qualifier.
2017 -AMA Supercross  Raced Rounds 1 & 2 finishing 6th in Round 1 LCQ then making a mistake while running 3rd in Round 2 LCQ jumping off course. Suffered a thumb injury while practicing during the week after Round 2 and had to get thumb surgery. Joined back into the series with 4 rounds to go wearing a thumb brace and the adversity continued. Rnd 14 First race back running in top 4 qualifying position in Seattle LCQ to getting caught up in a bad block pass causing both to go down. Rnd 15 Salt Lake City, UT.  LCQ 8th. Rnd 16 NJ running top 5 qualifying position in Semi up to the last corner getting taken out by another rider causing both to go down and massive replays on live TV and Social Media. LCQ finish 8th after last gate pick. Rnd 17 Las Vegas, NV. Running 4th in LCQ battling with a credible Main Event rider trading passes and getting followed by live camera the whole time unfortunately going down on the last lap.
AMA National Motocross Series Round 1 Hangtown- 31/30 for 32nd OV  Round 2 Glen Helen – 31/32 for 35th OV